Stylemakers
Wowza, this year welcomes our biggest Stylemakers class of all -- 25 in all! From best-dressed winners to lawyers, fashion editors to actresses, our Stylemakers boast impressive careers and, lucky for us, ridiculously chic wardrobes. Which they are selling to you this Thursday, January 24th, from 6 to 9 pm at W Boston. Uber is offering free rides to new members (see the left-hand column below for details), so you have no excuse not to shop your heart out at the biggest bargain basement of high-end designers your eyes and wallet have ever seen. Prices start at five smackers. Be there.
STYLEMAKERS CLASS OF 2013 (in alphabetical order)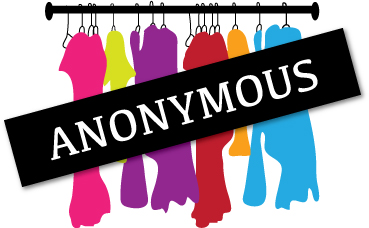 ANONYMOUS
Sorry. Our lips are sealed. We can't breathe a word about the certain not-to-be-named Stylemaker who is selling the highest of high-end designers. We would not dare tell you that she is one of the city's most beautifully dressed, most generous philanthropists either. Her procceeds will be donated to the Perkins school for the Blind. Nope. Did not say a thing.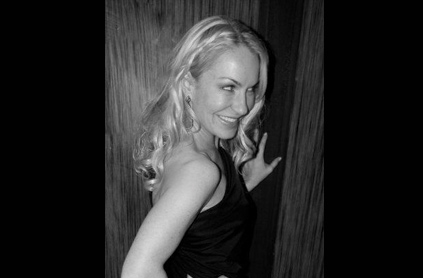 LAURA BALDINI
Realtor
Laura Baldini is a second-year Stylemaker veteran, and let's just say that we had several, if not dozens, of last year's customers ask specifically if she was on board this year. Well, why wouldn't they? Who else can we count on to sell scads of Rick Owens leather jackets, Louis Vuitton heels, and every spot-on trend of the year? Say it loud, say it proud: Laura Baldini. By day, she's a realtor at Otis & Ahearn. By night, she makes fashion dreams come alive. The proceeds of her sales will be split between Cradles to Crayons and the Animal Rescue League of Boston.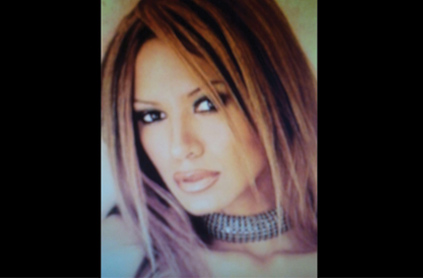 TRACI BINGHAM
Actress
Traci Bingham! Welcome home! We haven't been blessed with ANYONE of your beach-babe caliber, like, ever. Lucky for us, Traci, one of the superstars of Baywatch, has moved back home. Born and raised in Cambridge, she attended the same high school as Matt Damon and Ben Affleck (clearly, there was something in the school punch), and went on to enjoy an illustrious career in Hollywood. As a Stylemaker, Traci will be selling some of her red-carpet faves. She will be donating her proceeds to PETA and SMA (Spinal Muscular Atrophy), two causes that are very dear to her heart.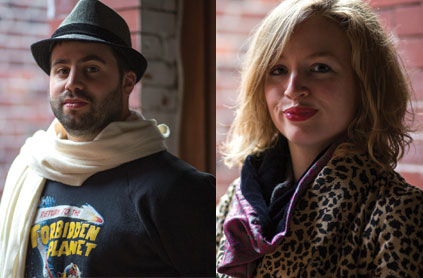 BOSTON STREET STYLE
Fashion Bloggers Krista Casey and Dave Kavaler
Move over, fashion bloggers. There's a new couple in town. And we mean couple. As in they dig each other. As in maybe they'll make out at Stylemakers?! Krista Casey and Dave Kavaler kicked off Boston Street Style to spotlight the creative, fashion-forward folks in Boston. They tell us that when it comes to fashion, Boston rarely gets the recognition it deserves. Having lived here for almost 10 years and knowing full well that Boston does in fact have an abundance of style, they decided to create a platform that would allow everyone else to see just how stylish Boston really is. Boston Street Style grew out of their love of street photography and fashion, and is focused on telling more than just the story of an outfit. They strive to capture a piece of someone's unique character. Amen to that. Boston Street Style will be donating their proceeds to Small Can Be Big.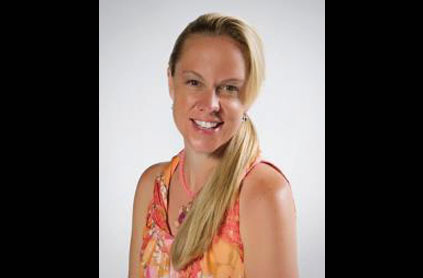 SUE BRADY
Mix 104.1
Steven Tyler, eat your heart out. Yeah, that's right. We have it. Sue Brady's black Coach clutch. Remember? The one you BEGGED her for? Well, it's going to be on a table for sale at Stylemakers, along with many other gorgeous pieces from her knockout closet. Sue is one of the main on-air personalities at Mix 104.1, who also runs Boston Marathons and raises money for all sorts of charities, including Boston Children's Hospital, the Ellie Fund, the Vernon Cancer Center, the Boston Bruins Foundation, Boston Medical Center, Shriners, and St. Jude's. Steven, what do you say? Shall we put her clutch on hold for you?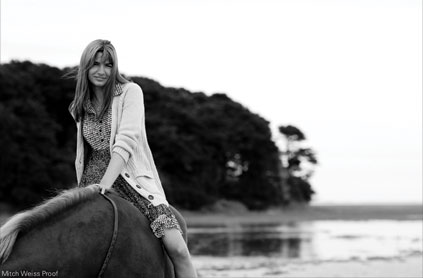 CHRISTY CASHMAN
Filmmaker/Actress
The Kids Are All Right? Hello? You know, one of the best movies in recent memory? Yup, Christy Cashman produced that. The founder of Saint Aire Productions, she's also penned three feature-length scripts, including her latest movie, The Love Guide, starring Parker Posey and Christy herself. Turns out, she's not just an actress and filmmaker, but a very fashionable actress and filmmaker, which is right up our alley. We are thrilled to have Christy on board this year as a new Stylemaker. She will be selling pieces primarily from her favorite designer, Callula Lillibelle (http://callulalillibelle.com). Her proceeds will be donated to Sail to Prevail.
ERICA CORSANO
The RealReal.com
Erica. Do you ever sleep, girlfriend? As the head style guru at TheRealReal.com Erica combs the city for the chicest clothing castaways to sell on the high-end consignment website. But, oh, there is so much more to Erica Corsano. Stylist. Writer. Bon vivant. We want to be next to you and your gold ram ring, tailored blazers, and nosebleed-high stilettos all the time. Be sure to ask her to style an outfit for you on Thursday. You'll never look so good. Her proceeds will be donated to the Boston Ballet.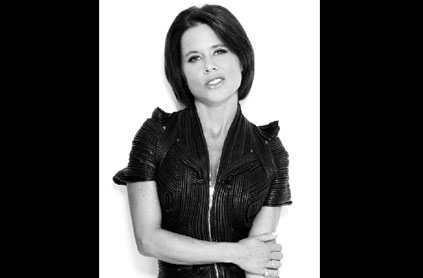 DANIELA CORTE
Daniela Corte Boutique and Design
The city of Boston has never been the same since Daniela Corte hit town. The Argentinean ball of fire is the force behind Daniela Corte Designs, a collection of swimwear, black-tie gowns, children's coats — seriously, you name it. Her father, a menswear designer, introduced her to her first bolt of silk when she was six, and she was hooked for life. Corte's fashions meet the day's challenges with flying colors, everywhere from the boardroom to soccer practice to red-carpet soirees. Expect top-secret pieces from her new Newbury Street boutique as well as dazzling, gently used threads from her own closet. Daniela will be donating to Girls' Leap.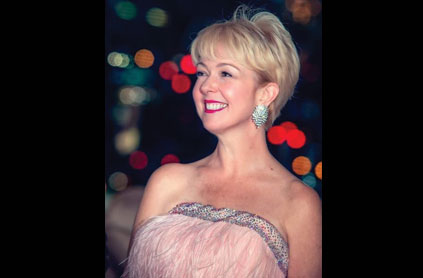 ELISHA DANIELS
Elisha Daniels Boutique
However beautiful Elisha Daniels looks on the outside, you can double on the inside. She attributes her positive spirit with helping her survive breast cancer. She's written a book to help other women battle the disease and serves on several breast-cancer nonprofits. Even if you don't know that side of Elisha, you'd notice her sassy short hair and impeccable flair for always looking fabulous. The best-dressed winner also owns her own accessories boutique on Newbury Street. We're hoping she's sharing not just her jewelry, but her zest for life, too. She will be donating her proceeds to breast-cancer research.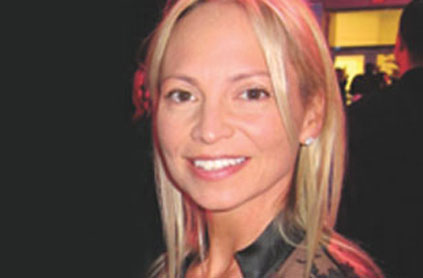 LISA DONOVAN
Kiss 108
You may not recognize the face, but chances are, you know her voice. Lisa is the female presence on the Matty in the Morning show on Kiss 108. Formerly in public relations for Coach in Manhattan and Kortenhaus Communications in Boston, Lisa picked up a few key pointers about the fashion world. Her sense of style comes in handy in the radio world since she regularly meets actors, musicians, athletes, movie directors, and producers. Now in her third year as a Stylemaker, Lisa can always be counted on to sell kicky sportswear and flirty frocks. Lisa will be donating her proceeds to Rosie's Place.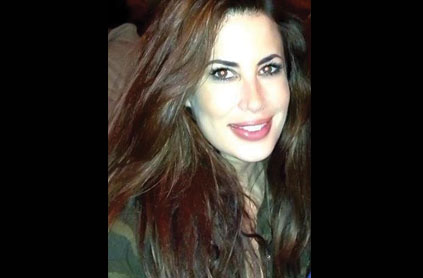 ALICIA FOLEY
Attorney/nonprofit entrepreneur
Alicia, Alicia, what amazing credential do you NOT have? She's the founder of the Boston Initiative to Advance Human Rights and an instructor at Suffolk University Law School, where she teaches about women's international human rights. And she's a lawyer. And she always looks amazing. And we can barely take it. Proceeds from her sale will go to the Boston Ballet. Her jaw-dropping items include a Cavalli gown for $100.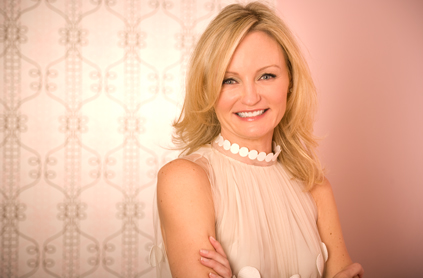 COURTNEY FORRESTER
Sweet Cupcakes
Why are the cupcakes at Sweet so gorgeous? Because owner Courtney Forrester, the former public-relations executive at the Four Seasons Hotel and the Isabella Stewart Gardner Museum, has mad cool taste. Her Sweet cupcakes are known throughout these parts as some of the chicest sugar treats around. This Thursday, you'll see how sweet her closet is — she typically sells irresistible pieces from Ralph Lauren, Chloe, and Marni. Her proceeds will go to the Emerald Necklace Conservancy.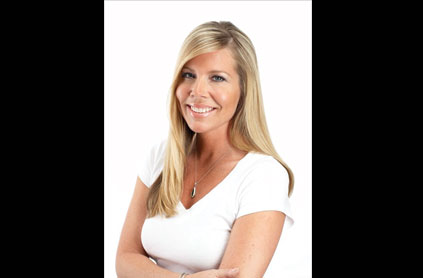 ALEXANDRA HALL
COUP Boston
She's our own Kim Basinger, don't you think? Except her specialty is in working off-screen, behind-the-scenes magic at fashion shoots (and stocking her own closet with the finest threads). But fashion isn't her only passion. With more than ten years of experience covering food as a writer and editor, Alexandra Hall has been a critic, a features writer, a blogger, and a cookbook author. A native Bostonian, she studied at Wheaton College in Massachusetts and the Cordon Bleu Institute in Paris, France, where she simultaneously wrote for the International Herald Tribune and the New York Times. She is currently the founder/editor-in-chief for COUP Boston and a freelance writer for various publications, including Food & Wine, Bon Appetit, Town & Country, and Elle Décor. She is also the co-author of Fresh and Honest: Foods from the Farms of New England and the Kitchen of Henrietta's Table. She lives in Brookline with her husband and fellow writer, Michael Blanding, her son, Zachary, her daughter, Cleo, and her cat, Isabella.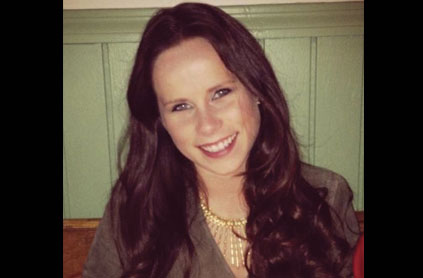 JOANNA HUMPHREY
Publicist
Right now, Joanna Humphrey is mustering all of her strength to part with them. The Manolo Blahniks. We feel her pain. But we know she will do the right thing, as she will also do with her top-of-the-line Diane von Furstenberg dresses. The Boston veteran publicist, who has worked for Kortenhaus Communications and recently branched out on her own, is known for her unrivaled style. Joanna, you are also a woman of integrity. (Hello, Manolo!!!) Joanna's proceeds will be donated to the Boston Ballet.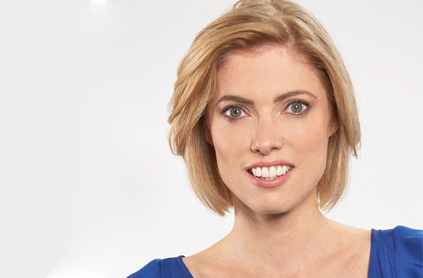 CIARA HUNT FRANCIS
Senior editor and royal commentator
Yo. There's a new girl in town. And she's wicked chic. Irish-born Ciara Hunt moved to Boston from Toronto a year ago with her husband and two kids. Having lived in Paris, Madrid, and London, she has amassed a large collection of designer and vintage duds, many of which have never been worn. While traveling the globe for her work in the magazine business, and when she wasn't winning walk-offs with America's Next Top Model's Miss J, covering the royal wedding of Prince William and Kate Middleton, or co-chairing the star-studded AMFAR gala (attended by the likes of Sarah Jessica Parker and Victoria Beckham), she spent time attending designer sales across the globe. Count on sick couture.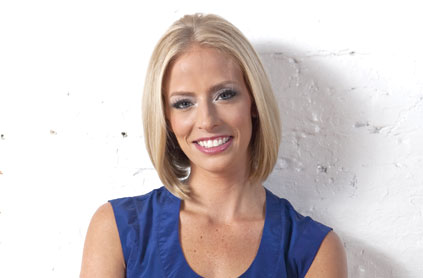 JENNY JOHNSON
New England Cable News
NECN's Emmy Award-winning Jenny Johnson brings way more than good TV to over four million homes in New England; the girl has S.T.Y.L.E. When she's not hosting TV Diner and Comcast Newsmakers or riding in the Pan-Mass Challenge, she's helping out with various nonprofit events throughout the year. And showcasing a most outstanding wardrobe, we might add. Jenny will be filling up close to two racks for us, and we call first dibs. (Kidding. We would never.) Her proceeds are being donated to the Pan-Mass Challenge.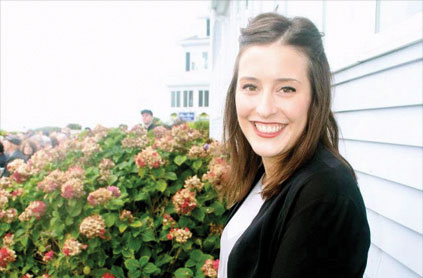 SUSIE KOSTARAS
Editor of Racked Boston
If you meet Susie Kostaras at Stylemakers, plan on being interrogated. She's looking for dirt…for juice…for the lowdown on the deepest, darkest Boston fashion secrets. As the editor of Racked Boston, she pounds the cobblestones to uncover the stories behind style-industry players while also examining the trends ruling the runways and the colors worn by fellow lip-gloss junkies. Maybe, just maybe, she is selling some of the treasures she discovered behind-the-scenes? We won't tell a soul. Her charity is JDRF.
JEFF LAHENS
DressCode Boston
Jeff Lahens — ahem, a Boldfacer — is an award-winning Boston-based fashion-industry entrepreneur whose efforts have created a new spark in the Boston menswear community. After years of being the personal menswear designer and style advisor for the city's most prominent men, Lahens extended his expertise to retail marketing. Lahens skillfully founded DressCode Boston — a unique cross-channel consumer engagement platform for brands and retailers. Jeff has been honored in "Boston's Sexiest 2012" by STUFF Magazine, "Best of Boston 2011 Designer-Men's" by Boston Magazine, "Top 100 Bostonians Who Rock the City" by Fashion Boston in 2010, and "25 Most Stylish Bostonians of 2008" by the Boston Globe. Frankly, we ventured into the male Stylemaker territory because of Jeff. So we expect big things. Got that, Lahens?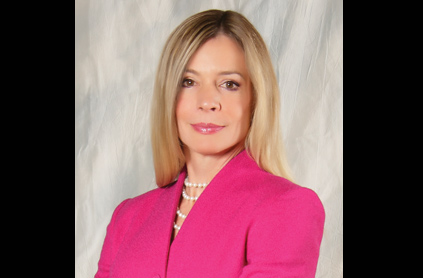 WENDY LANE
Executive
Wendy Lane tells us that a life of international travel (Helsinki and Istanbul, anyone?) and a sea of black suits in the board rooms solidified Wendy's taste for colorful, feminine fashion and sexy stiletto heels. All must be packable without a wrinkle, mais bien sur! Her philosophy: "Buy the best and cry only once." If you buy one or two great pieces per year, after 10 years you'll have a closetful. Her intense pursuit of sports (she just stepped off the board of the US Ski & Snowboard Team Foundation and has raced cars) has taught her to select casual wear that is just that — wearable — as well as fashionable. We can barely wait to see what she pulls out for Stylemakers. Her proceeds will be donated to Tenacity.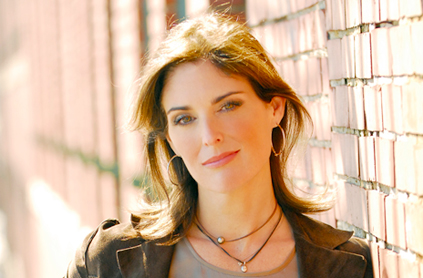 LISA PIERPONT
Boldfacers.com
The daughter of parents who were both women's fashion designers and manufacturers, Lisa grew up with racks of clothes swirling around her. A hanger on the dinner table? What of it? A skirt in the bathroom sink? Just another day. Common wisdom would dictate that she would have pursued a career in fashion, but instead, she earned a master's in journalism, became a TV producer, and founded a website — this website, actually, Boldfacers. Buttons and hemlines pulse through her blood anyway, and she has the closet to show for it. And to sell to you.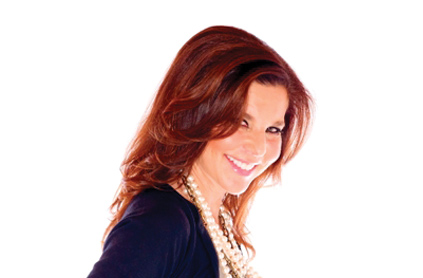 HEIDI PRICE
Heidi Price Design
Just as long as we are producing Stylemakers pop-up stores, Heidi Price will be part of the scene. After her debut a couple of years ago, we exhibited fierce discipline in not showing up at her door for more of her Lanvin stash. Her day job consists of heading up Heidi Price Design, a graphic design and development consulting firm that's served the healthcare industry for more than 25 years. Heidi has a creative streak that stems in part from her fine-arts degree in illustration, earned at Rhode Island School of Design. And as friends and clients know, her sparkling personal style matches her energy. Heidi has a knack for combining couture with clothes that have a sense of humor, and she often dresses with a creative nod to the past. From client meetings to Celtics games, Heidi crushes it. This year? More Lanvin, she says. More, more, more, we say. Her charity is the Title IX Girls Running Club in Cambridge.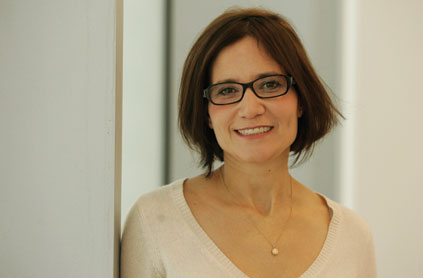 JILL RADSKEN
The Boston Herald
A Stylemaker veteran, Jill Radsken is fashion editor and blogger for the Boston Herald. An award-winning reporter, she is one of the city's most respected fashion writers. Jill is co-founder of "I Have Nothing to Wear," a fundraiser to benefit children's charities. She also serves on the nominating committee for the Council of Fashion Designers of America's Fashion Awards. Follow her at @schmattahari. Jill's proceeds will be going to Shriners Hospital for Children.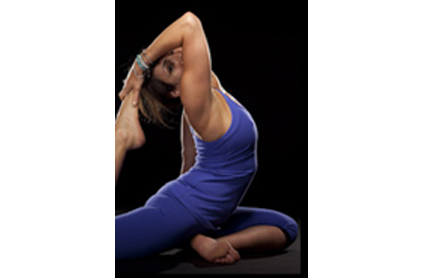 BETTY RIAZ
Stil Yoga
From fashion to yoga, whatever Betty Riaz touches turns to gold. And whatever she is wearing turns heads. Not to over-dramatize, but she sorta made Boston history by being the first boutique owner to bring in Scandinavian designers like Day Birger et Mikkelsen and By Malene Birger (now all over the fashion scene). The multiple best-dressed winner and Fashion Boston cover girl will be filling two — count 'em, two! — racks full of drool-worthy clothing from her former Stil boutiques and, if we're lucky, some of her secondhand yoga threads from Stil Studio.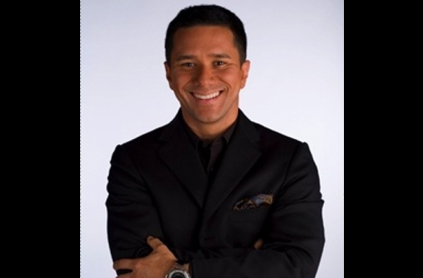 RICARDO RODRIGUEZ
Realtor and creative director at Daniela Corte
Ricardo, Ricardo, how is it possible that you can wear army pants with a tuxedo shirt and look sane? We do not understand. Yet, you do. And you continue to put illogical, incomprehensible things together only to come off like a cover boy of GQ. Whatev. We are happy to devote a RR section just for you, showing the men of Boston how to do things right. That's we're talking 'bout.
SHEA ROSE
Singer
Shea Rose, you know how much Boldfacers loves you. After all, not only were we able to share your great story as a Boldfacer (she won best new R&B artist at the Boston Music Awards, among other accolades), but you wrote an original holiday song for our readers this year. Now, you're pulling out your groovy fashion sense by selling some of your on-stage finest. Will you put aside the lime-green leather skirt for our staff? Yeah? Thanks.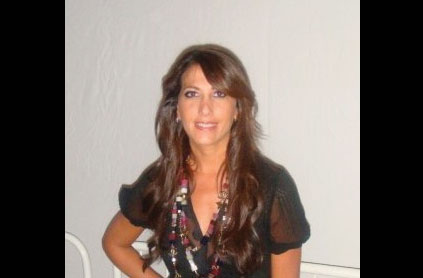 MARIANNA TOROYAN DUBOIS
The Fashion Doctors
Marianna is out to cure what ails us (and our closets). After all, she is a doctor — of fashion. Let us explain: she began her career in fashion when she was in college and decided to design and sell her own couture clothing in a limited-edition offering. Then came a degree from Parsons the New School for Design. Then she founded the Fashion Doctors, a styling, self-image-enhancement, and fashion-production company. After her completing her role as a producer of Fashion's Night Out in Boston in 2011, she took her company on the road and became the sole producer of Fashion's Night Out in Palm Beach in 2012. Now she's planning to prescribe us all with jaw-dropping clothes.
OUR STYLEMAKERS DJ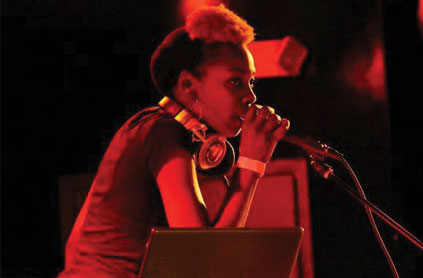 DJ SHASHA
If Shasha is too long, you can just call her SHA. You could also call her Stylish SHA, though that is a mouthful. But it is true, so true. SHA is one of our most fashionable DJs at all of the Boldfacers events. You can bet she'll be dressed to kill at Stylemakers, just as much as you can put your money on hearing the coolest tunes.
OUR CHERISHED SPONSORS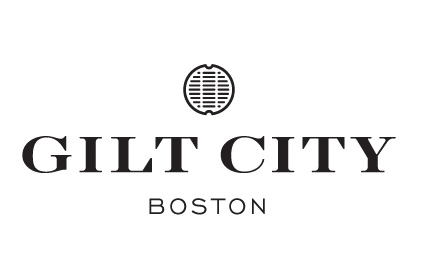 Gilt City Boston
Gilt City is the key that unlocks the very best your city has to offer for less — much less. We've combed through hundreds of neighborhoods, countless things to do, and boiled it all down to the most sought-after experiences and services just for you. Dine on exclusive menus prepared by top chefs, score tickets to sold-out shows, get A-list pampering at luxury salons, and if you need dry-cleaning delivered to your door, Gilt City can help with that, too. Keeping up with the pace of city life in style just got easier.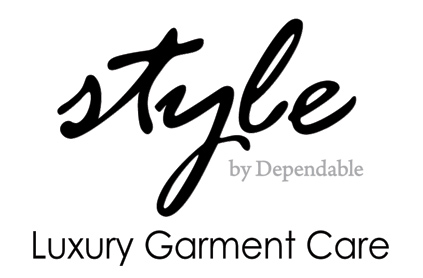 DEPENDABLE CLEANERS
Dependable Cleaners' luxury garment care service, Style By Dependable provides the most exquisite care for your most precious garments. Style artisans use hand cleaning and specialized equipment to maintain quality and extend the life of luxury garments. Dependable Cleaners has 16 stores.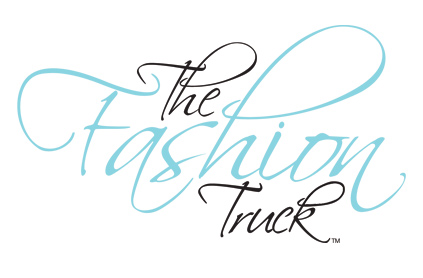 THE FASHION TRUCK
The Fashion Truck only stocks merchandise that we personally select and truly love. Featuring exclusive artists and the latest in fashion, we continue to drive style forward.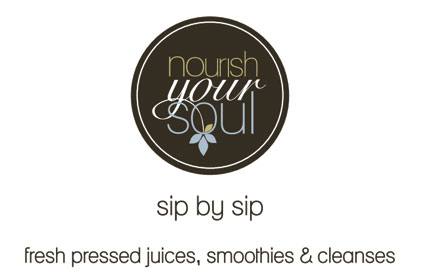 NOURISH YOUR SOUL
Our juices, smoothies, and cleanses allow you to have it all: delicious tastes plus powerful nutrients to heal and revitalize you from the inside out. One sip and you are instantly giving your body something to celebrate. www.nourishyoursoul.com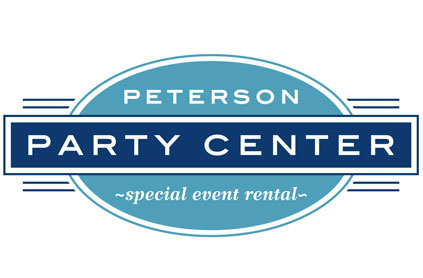 PETERSON PARTY CENTER
Founded in 1877, Peterson Party Center has evolved into New England's leading resource for tent and special-event rentals. We are established with the area's most respected and talented caterers, event planners, corporations, production companies, charities, and venues.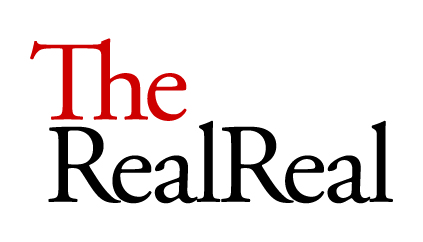 THE REALREAL
The RealReal, a new luxury resale store. All luxury designer items are selected by stylists, authenticated, and amazingly priced.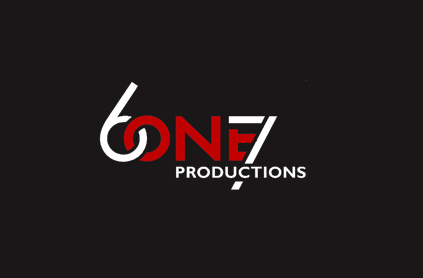 6ONE7 PRODUCTIONS
Event promotion, lifestyle marketing, venue management, and nightlife concierge.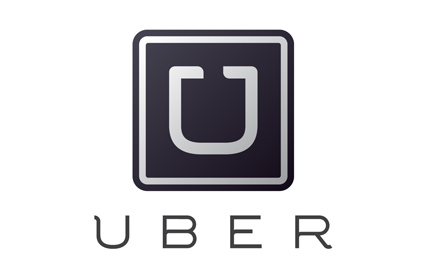 UBER BOSTON
Uber is your on-demand private driver. Request a ride at any time using our iPhone and Android apps or from m.uber.com. UBER is offering FREE rides to new members! The promo code for a free BLACK ride (up to $20) for new users to or from the event is "BosStylemakers". Please make sure to message that it is a free ride up to $20 and for new users only! Attendees can either sign up in the app, or go to uber.com/go/bosstylemakers.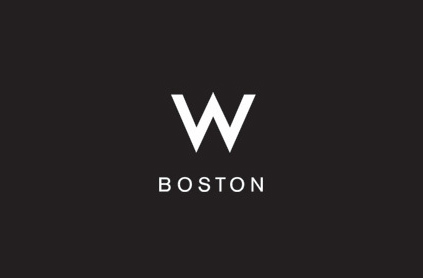 W BOSTON
Our Boston hotel combines the luxury of today in the heart of one of America's most historic cities. The W Boston Hotel looks forward to your arrival.
This is a BOLDVERTISEMENT (a sponsored Boldfacers effort).