Toys in the Attic
Was your granny a vixen? Gramps was a fox, was he? If so, we'll have their finest goods displayed at our Vintage pop-up store and party this Thursday. We've scouted out the area's best vintage boutiques and designers -- they'll all be at the W Boston Hotel from 6-10pm, along with a rock-through-the-ages DJ and old school cocktails. You won't want to miss this!
RED FRAME PREMIER SPONSOR:
Sukey Forbes Bigham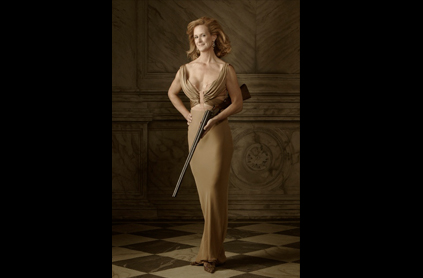 Redefining the wow factor, our Red Frame sponsor, Sukey Forbes, is going Mad Men on you with a premier booth stocked with mid-century modern furniture. Raised in a sprawling New England home that was long on charm and short on heat, Sukey grew up with an appreciation for what vintage really is: exceptionally old, not merely secondhand. Sukey's family didn't buy their chairs at Shabby Chic; their chairs earned that patina the good old-fashioned way — through 200 years of neglect. After college, Sukey left it all behind to travel the world, collecting as she went. You'll find her pairing mid-century modern furniture with 18th-century silver, displaying taxidermy next to her Lucite chairs, and arranging ornate Rococo gilded sconces alongside cowboy oil paintings. With a distinctive eye and a flair for drama, she collects items that possess the same qualities she looks for in friends: quality, interest, integrity, humor, dynamism, and fun.
Our DJ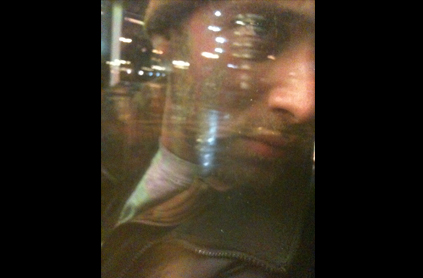 Gabe Munitz-Alessio (aka dJgibbZ) is a Boston born and based dj, producer, and filmmaker. As that which this Dj/producer plays and creates does not amount merely to the sum of its parts (said parts being everything from classic hiphop and house to new disco, ambient jazz remixes, afrobeat, salsa y mas!), it is advised to let the music speak for itself: visit www.soundcloud.com/gibbzthedj to listen to mixes, originals, re-mixes, and mixes of originals and remixes.
Our Outposts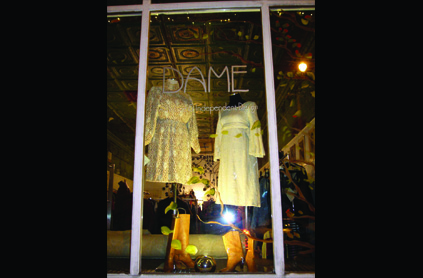 Nestled in one of our favorite Boston neighborhoods, Dame is taking Jamaica Plain by storm with an eclectic interpretation of current styles and trends in both vintage and handmade goods. Owner Dany Pearson is putting her fashion design degree from Mass Art to work by stocking up on top-shelf styles and handpicked wares with an eye for fabric, design detail, and size variety.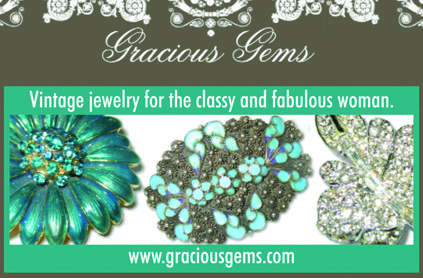 An outfit is only coating until you drizzle it in jewels. Gracious Gems founder Jaynee Budovsky has been collecting jewelry since she was old enough to tell the difference between plastic and platinum. With a unique mix of vintage and antique jewelry dating back to the Victorian period through the 1980s, she's out to transport us to eras when classic design and enduring appeal abounded. Prepare to be blinded by her bling.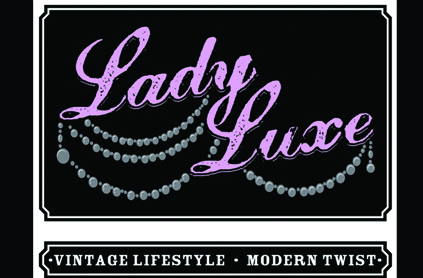 Carolina Shea and Danielle McLoud are more than just sisters — they're co-owners of their very own vintage boutique in Cambridge. A portal to the past, present, and future, Lady Luxe is a trove for vintage clothing, accessories, and home goods with a modern twist.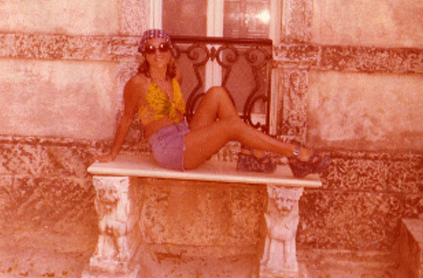 Inspired by her love of old Hollywood movies, Marissa Spada (Boldfacer) began collecting vintage when she was in her early teens. Being able to purchase a "dead stock" Jantzen bathing suit from the 1940s and pretend she was Esther Williams fueled an obsession that has yet to abate. Fast-forward three decades and voila: she opened her own vintage company, Lucy Takes a Trip (whose name is an homage to the famous shop on Kings Road in London, Granny Takes a Trip). Expect original Victorian and Edwardian garments that have attracted the likes of Mick Jagger, Marianne Faithfull, and other rock-and-roll icons.
After two years in Allston, brother-sister tag team Paul and Jeralyn Mason recently moved their shop, Rescue, to Newbury Street to deliver the high-quality, gently used gimme-gimme goods to the Back Bay. Paul and Jeralyn are dedicated to ensuring that their merchandise stays true to fashion's latest trends and is in top-notch condition, which is why every item passes through their hands before landing on the floor.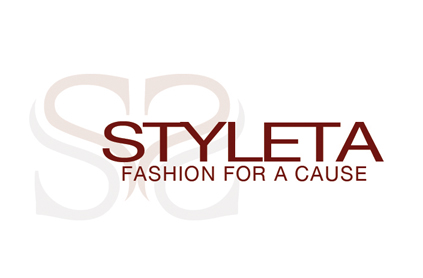 A Harvard University student-run fashion nonprofit, Styleta takes the traditional charity clothing store upscale, wide-scale, and online. People donate designer clothing, and they sell it through an online luxury boutique and through their network of college campuses to support Dress for Success and Volunteers of America. Led by founder Yifan Zhang, these students aren't only after your sense of style — they want to change the way you think about fashion, from one-time disposables to a means of connecting and giving back to one another.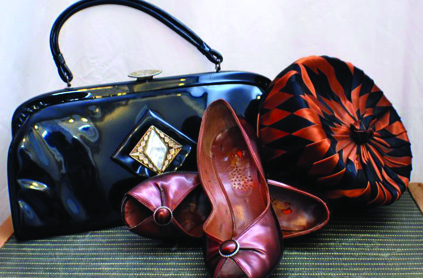 Chances are, you're already a loyal customer. Cambridge's The Vintage Revenge prides itself on offering a well-edited selection of everything from fancy to casual, wacky to tailored, and everything in between. Featuring clothing and accessories from the twenties to the eighties, owner Denise will pour her heart and soul into your search for the perfect shoes, hat, or party dress. Pop on over to her outpost for items that you can't afford not to have.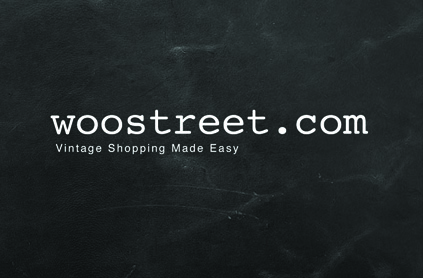 Vintage is so hot these days, but sometimes the hunt is just not worth the kill. Pernilla Kaiser and Nikoleta Lirantonakis are revolutionizing vintage shopping with Woostreet.com, a one-stop online shop for timeless pieces that can fit effortlessly into your wardrobe. Basically, they're doing all the heavy lifting so you can say sayonara to all those hours spent sifting through bins and overstuffed racks — because what you're looking for is just a click or two away. See what they've got in 3D at this Thursday's pop-up!
Generously sponsored by PBD Events and W Boston.
This is a BOLDVERTISEMENT (a sponsored Boldfacers effort)