You love the nightlife!
These days, you're rockin' the nightclub scene with a digital black book and some stellar dance moves. But we all know every It Girl and Guy are only as chic as their ensemble du jour. Stay on top of your game with the ABBA-meets-Lady-Gaga styles we're showcasing at the Dancing Queen pop-up store & party with DJ Ms. Thang at the W Boston Hotel this Thursday, August 26th, from 6 to 10 pm. Expect glitter, sequins, animal prints, and flirty ruffles for your inner diva, vixen, or whatever else the night may call for.
RED FRAME SPONSOR
NEIMAN MARCUS COPLEY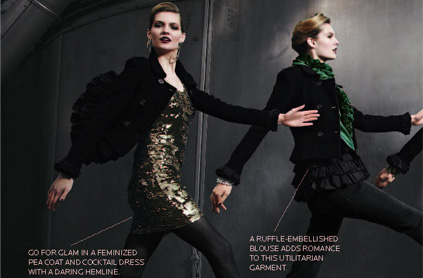 The motherland of fashion worldwide, Neiman Marcus has become synonymous with impeccable style that pushes all limits. A leading high-end retailer, Neiman Marcus is constantly defining luxury through timeless numbers that jive to the tune of every dancing queen. Neiman's will be here as our premiere Red Frame sponsor with some glitter-glam collections to make your nightlife shine.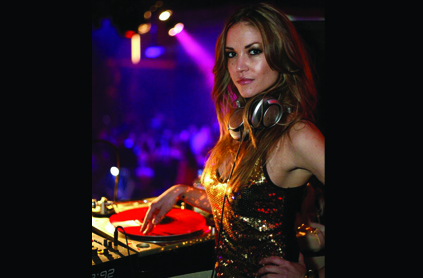 One of Boston's hottest DJs (and we're not just talkin' talent, here), Beth Ladew, aka DJ Ms Thang, is pumping up to spin you round 'n' round at our Dancing Queen pop-up. With a passion for classics, house music, new disco, funk, reggae, and old-school hip hop, she gets the party started in clubs and private parties alike with her ability to read crowds and channel the perfect vibe.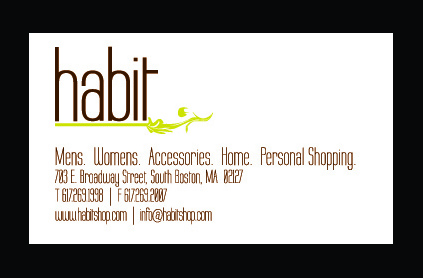 Opened in August 2006 and located in the heart of South Boston, Habit offers a vibrant and budget-friendly variety of clothes, accessories, and home trimmings. Owners Pam Santorelli and Leila Moore, formerly of luxury department store Louis Boston, know a thing or two about style and love sharing their expertise — personal shopping and re-vamping your entire wardrobe piece by piece are their special talents.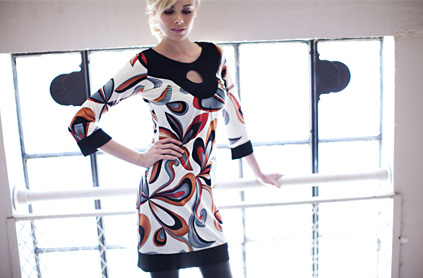 Kokoon
Stretchy, luscious knits and laces. Funky prints. Feminine, contemporary silhouettes. You've probably spotted them in Glamour, Cosmopolitan, and Harper's Bazaar. Celebrating the hot mama, designer Laine Weinberg is out to infuse women with a smart, fun, and current style. Normally she sells exclusively at home trunk shows, but she's giving the pop-up circuit a spin to offer you gone-in-a-flash access to the goods.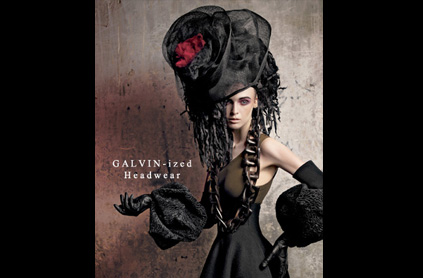 Marie Galvin and GALVIN-ized Headwear
Marie Galvin is an award-winning Irish milliner based in Boston. Ten years ago, with limited access to schools offering millinery courses in the States, Galvin resorted to teaching herself the art of millinery. She began daily studies, poring over old-edition millinery instructional books and deconstructing vintage hats. Seems she succeeded, considering that Cher, Alicia Keys, Vivica A. Fox, Claire Danes, and Taye Diggs can all be seen topping off their looks with her hats.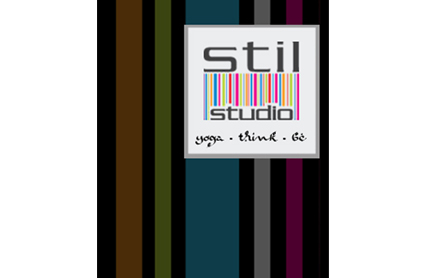 Betty Riaz opened Stil in 2004 with one simple idea: to bring international, forward-thinking fashion to Boston. If you're anything like us, you've had a terrible case of the shakes since she closed up shop. Give the withdrawal a rest at our Dancing Queen pop-up, where Betty will be showcasing some cool fashions and jewelry that will cut some edge into your nightlife. Expect super slashed prices from her the late Stil's fabulous racks.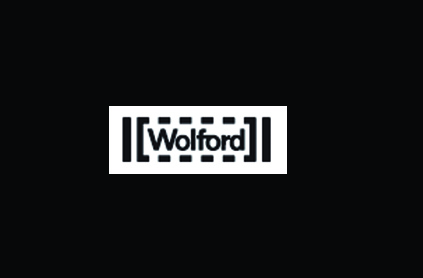 Wolford specializes in the luxury market of high-class fashion in leg and body wear, primarily stockings, tights, bodysuits, swimwear, and underwear. With their products, they hope to open a dialogue with women to add innovation and fashion aesthetics to their lives. Represented in 65 countries around the world, Wolford celebrates beauty and culture in the form of lace, nylon, and python.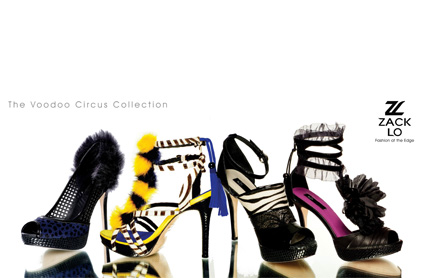 Tiger-striped stilettos, snakeskin and leather peep-toes…you can just hear the sex and romance dripping off the heels. Zack Lo is changing the footscape in Boston faster than you can whisper "loafers." Formerly of Great Britain, Zack brings a touch of a "London meets Hollywood and parties in Tokyo" aesthetic to his line of shoes. With a fine-arts degree under his belt, Zack says he is now striving to design shoes for women who are not scared to express themselves, with their feet or otherwise. Expect special sample sales of (gasp) his new, never-seen-before collection!
Generously sponsored by PBD Events and W Boston.
This is a BOLDVERTISEMENT (a sponsored Boldfacers effort)